Asian American Career Ceiling Experiences: A Fireside Chat About Lessons Learned from Women Pioneers in Law, Investment Banking and Investing
This webinar is the fourth in a series of events convened by the Committee of 100 that examine the challenges facing Chinese Americans and other Asian Americans with regard to barriers to advancement in a wide variety of professions in the U.S. The goal of this initiative is to contribute to the already significant efforts of organizations and individuals who have been tackling this issue.
This fireside chat interview included Anla Cheng and Alice Young, both Committee of 100 members and who, respectively, have had distinguished and pioneering careers in investing/investment banking and the law. The interview was conducted by Peter Young, Committee of 100 member and Chair of the Committee of 100 Asian American Career Ceiling Initiative.
Asian Americans have been very underrepresented historically when it comes to careers and investing, investment banking and the legal professions. Although there has been improvement over time, there is still a significant gap that has not been closed. The problem is even more severe when it comes to Asian American women in these and other professions. We were pleased to host a fireside chat panel featuring two women Asian American pioneers in the above professions. They talked about what it was like when they first started their careers, the challenges that they faced from an ethnic and a gender point of view, the changes they have seen over time, where they think the issue stands today, and the lessons that they can share with those Asian Americans who are currently starting or in the midst of their careers in these professions.
Speakers: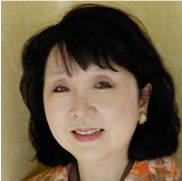 Anla Cheng
Founder/CEO of SupChina
Former Senior Investment Banker (SVP Robert Fleming) and Investment Manager (Centenium Capital, Sino-Century)
Committee of 100 Member
Anla is currently the Founder and CEO of SupChina, an independent digital media and business company dedicated to informing, entertaining and educating a global audience about business, technology, politics and culture in China. Prior to founding SupChina, Ms. Cheng ran a Family Office of Asian Hedge Fund of Funds, Centenium Capital; and a China PE firm, Sino-Century. Her career included work as Institutional Asia Head and SVP at Robert Fleming, (bought out by JP Morgan). She began her career at Goldman Sachs, then Citi where she was a Pacific Basin analyst, then became an Asian Portfolio Manager. Ms. Cheng received her MBA from the Wharton Graduate School of Business. She is a Trustee of the following Boards: Vice-Chair of the China/US at The Nature Conservancy; Facing History and Ourselves (past Chair of China Project); Vice-Chair at China Institute; and current member of the Committee of 100. Ms. Cheng is China/ Global Council Member of Brookings, a member of Columbia University's Global Council China and a Member of NCUSCR. Anla has spoken at many conferences, including as keynote speaker at The Economist Forum in London with 50 CEOs; Milken Singapore and Milken Abu Dhabi; Canadian Mutual Fund Forum in Florida and at many universities including NYU, Columbia University and University of Pennsylvania, Wharton.
Alice Young
Founder of Alice Young Advisory LLC
Retired Partner and Chair of the Asia Pacific Practice of Arnold & Porter Kaye Scholer LLP
Committee of 100 Member
Alice Young, Founder of Alice Young Advisory LLC, advises clients on Asia business strategies and potential business partners and resources. She retired as Partner and Chair of the Asia Pacific Practice of the law firm Arnold & Porter Kaye Scholer LLP after over 40 years of international law practice there and previously at Coudert Brothers, Graham & James (now Squire Sanders) and Milbank Tweed.  She served for 30 years as Independent Director of Mizuho Trust and Banking Co. (USA ) and its predecessor bank, and also served as Independent Director and on the Audit, Risk Management and Corporate Governance Committees of Axis International Capital Holdings, Ltd., a NYSE company.
Ms. Young was based in Hong Kong in the pioneering early 1970s, did her first China deal in 1979, and in 1981 was the first woman, minority and youngest partner to found and head a New York branch law office. She has been lead advisor on projects throughout Greater China, Japan and Southeast Asia and is conversant in Chinese, Japanese and French.
She is a Lifetime Trustee of Aspen Institute and Asia Foundation, a Life Member of the Council on Foreign Relations and the Committee of 100, and a Fellow of Yale University. She has been a speaker and commentator on US-Asia business and policy issues at global conferences and on CNN, PBS (The News Hour, Charlie Rose and PBS Wide-Angle) and in other media, and has been featured in several books and in publications such as The New York Times, Fortune, Forbes, Businessweek, The National Law Journal, China Daily and South China Morning Post. She has received numerous awards for corporate, mentoring and civic achievements from organizations such as Chambers, Boy Scouts of America, AALDEF, Yale Asian American Alumni, ASCEND and DirectWomen Institute.
Ms. Young was in the first class of women at Yale College and was one of the first Asian American women to graduate from Harvard Law School.
Moderator and Chair of the C100 Asian American Career Ceiling Initiative: 
Peter Young
CEO and President of Young & Partners
Committee of 100 Member
Peter Young is CEO and President of Young & Partners, a boutique investment banking firm focused on the life science and chemical industries. He manages the firm and is actively involved in client transactions and financings. Under his leadership, Young & Partners has established and maintained its position as a highly regarded firm serving the corporate strategy, M&A, restructuring and financing needs of clients worldwide. He was previously head of industry groups at Salomon Brothers, Schroders and Lehman Brothers.
Mr. Young received a BA in Economics from Yale, an MS in Accounting from NYU, and MBA from Harvard Business School where he graduated as a Baker Scholar. He is a CPA and a Chartered Global Management Accountant. He serves on a number of boards of directors, both corporate and non-profit and is President and board member of Société de Chimie Industrielle, a leading life science and chemical industry non-profit organization.
This event was held on May 27, 2020 from 5 pm to 6 pm ET.
Check out our other Asian American Career Ceiling events here.